Pons Aureoli
2019
Brand Identity, Web Design.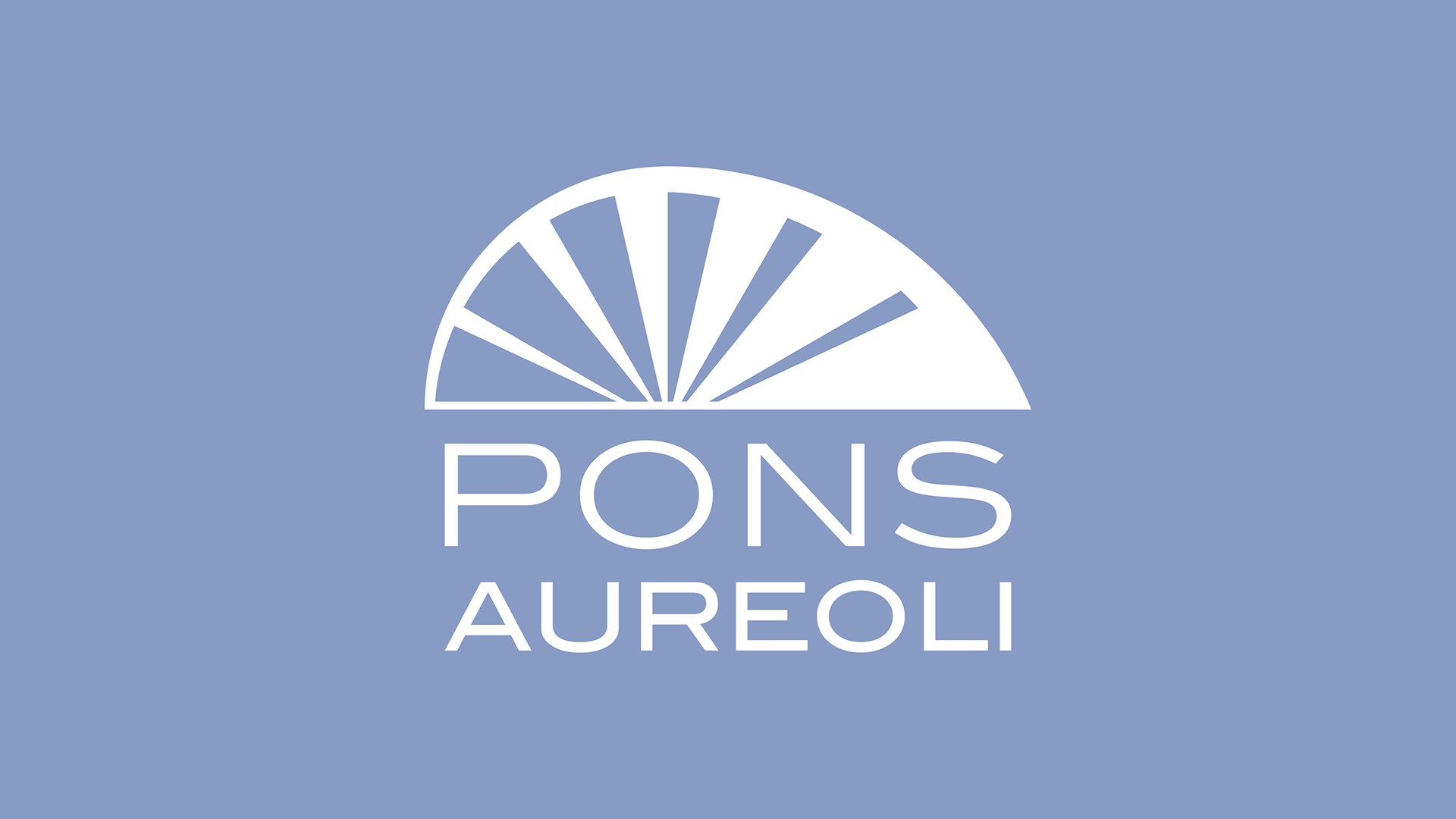 Client
Pons Aureoli S.r.l., dental office based in Canonica d'Adda, BG, Italy.
Concept
Brand identity for the dental office Pons Aureoli. The logo, built on the golden spiral, represents the "Pons Aureoli" (Latin for "golden bridge"), an historic bridge in the city of Canonica d'Adda, from which the studio took the name. The project includes the development of a fully responsive website.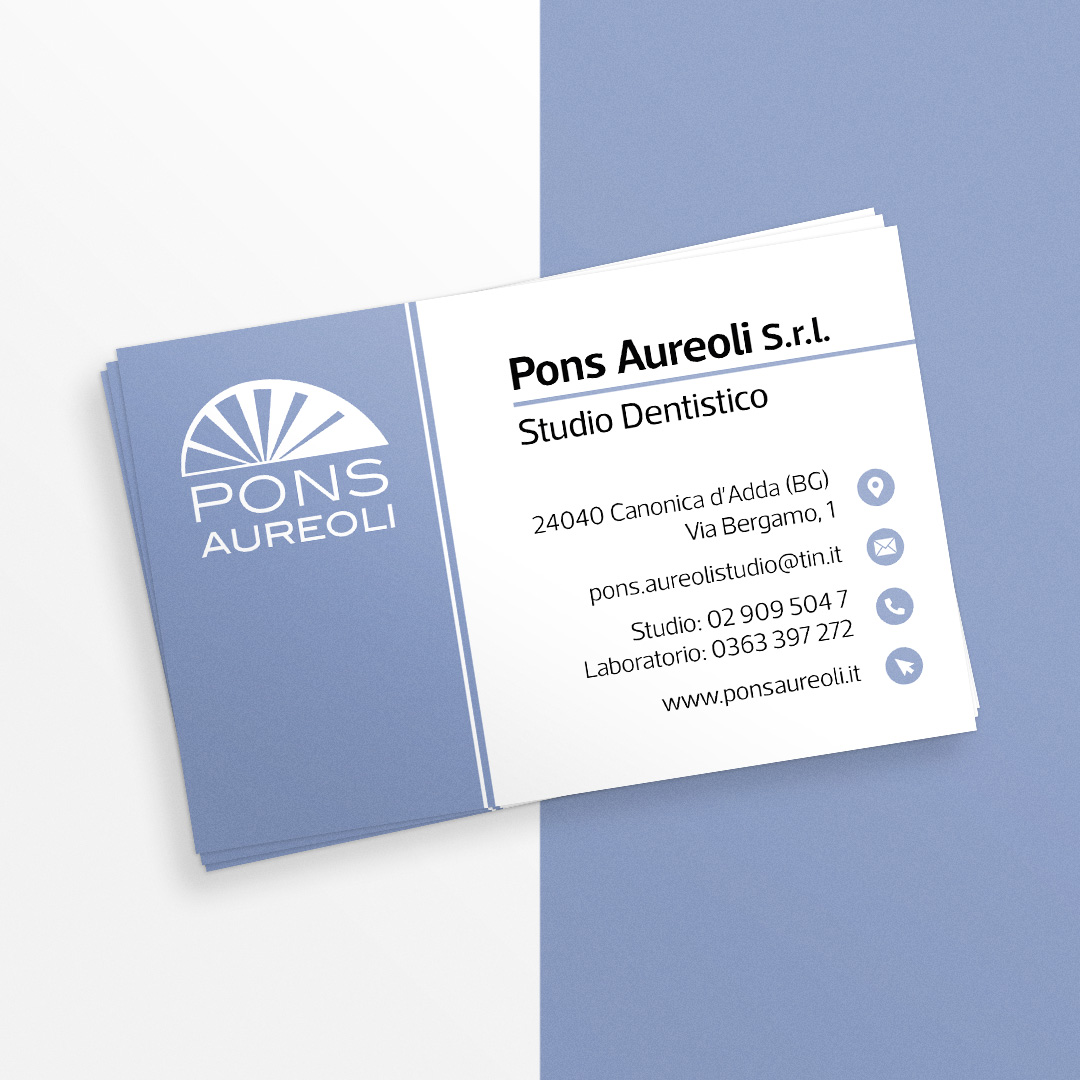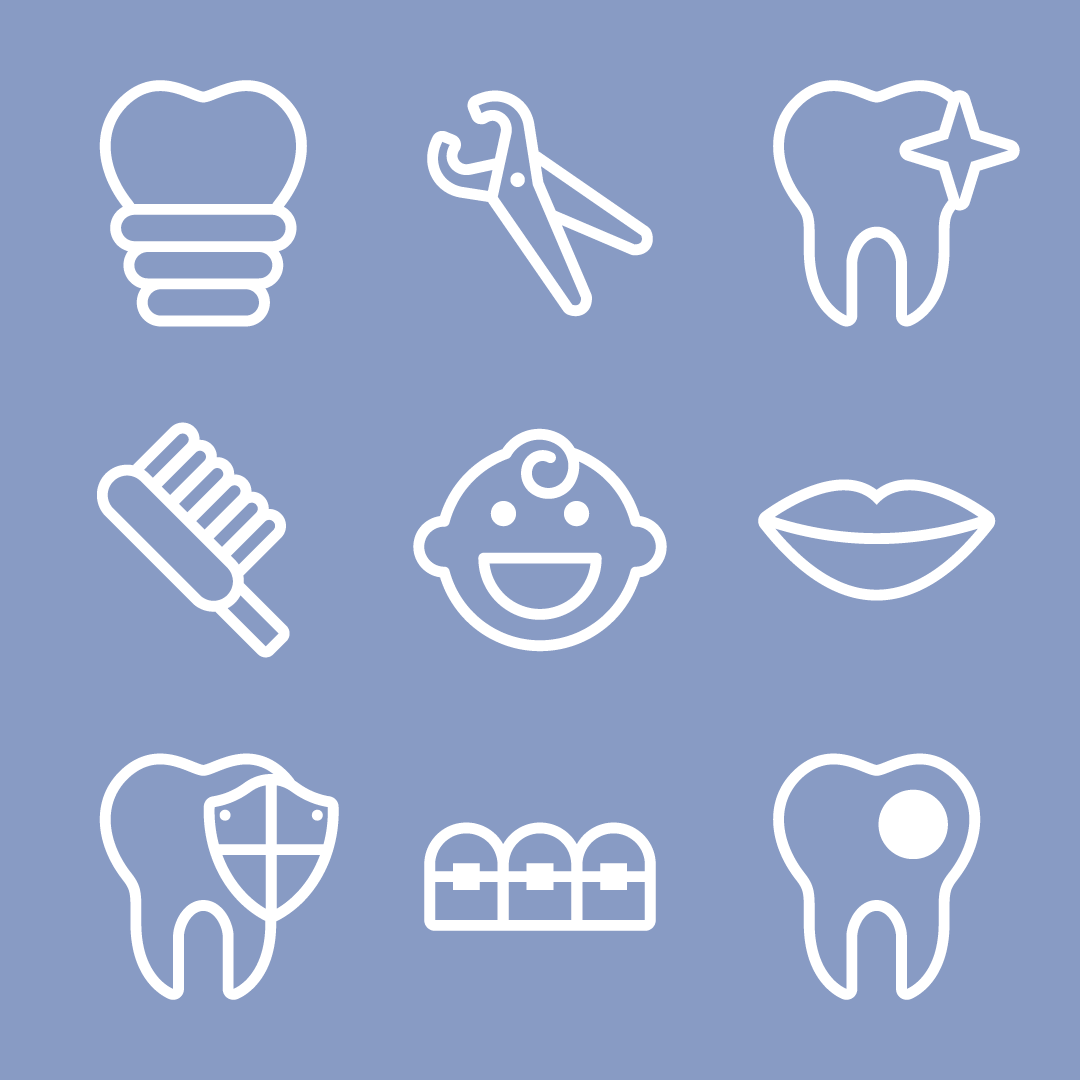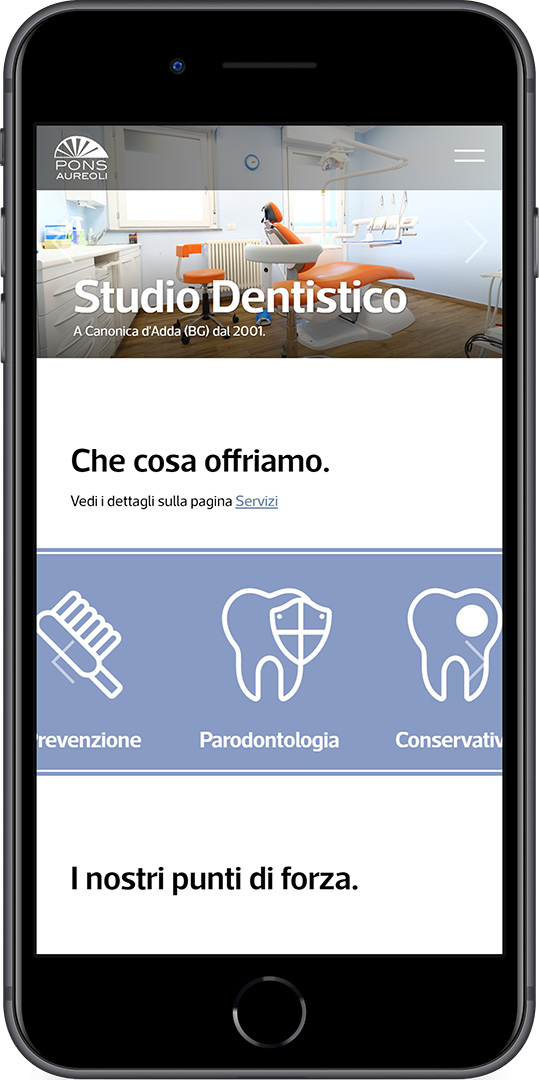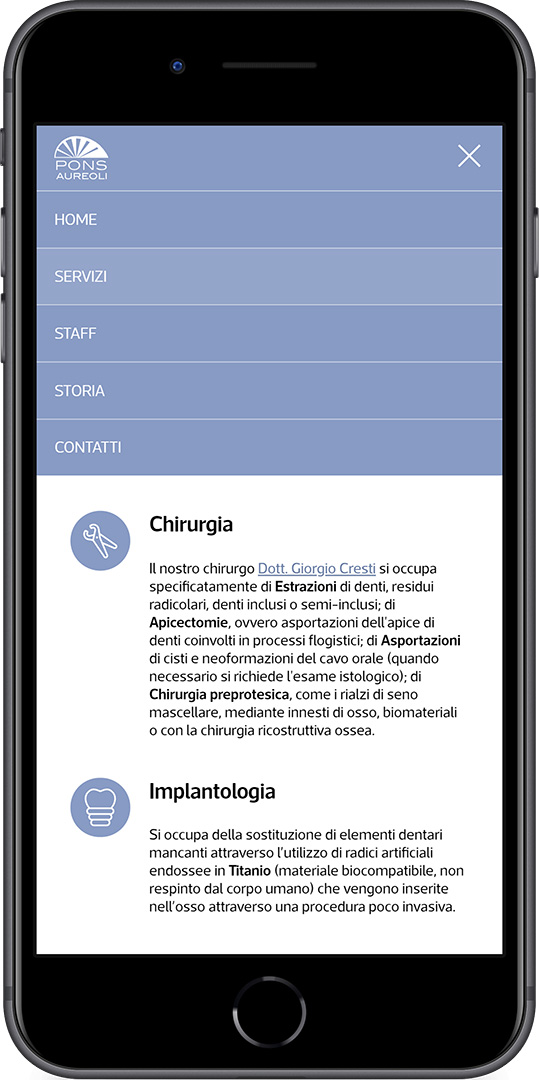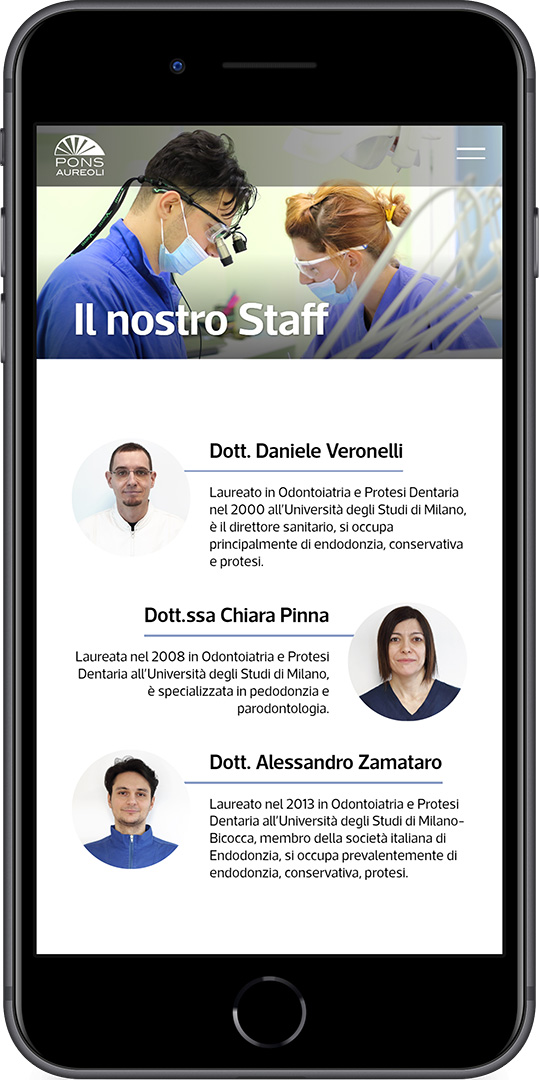 next work →